We love our James Engle Laurel. I highly recommend you guys as a builder and the high level you produce.
Along with follow ups like this- that's good customer service, which adds to satisfaction. We've built 4 custom houses since 1985.
JECH being the least painful and most functional.

Bill Harris
FFV 303

Bill Harris
"On a side note we have had a great experience with the whole James Engle Family from all your help and guidance on building for the first time to all the contractors and suppliers to Dave with his patience and all that he has helped with as I know we've had a lot of changes and questions. I honestly say that this has been a great experience and we have recommended James Engle to so many of our friends and family. Thank you in advance as we near the finish line. Sincerely, Adam Bracco"

Adam and Kelly Braco
"Thank you Dave. This is my first house so I was really nervous when I signed the contract in January. But since then it has been a wonderful experience. Kim helped me to understand some of the basics while I was deciding on a layout. The selection process was well planned and the vendors that we worked with are really good as well. I have been working with Dave since January. He has been great to work with. Dave is very responsive and wants to do it right. Dave is one of the best in this construction business. I would like to take this moment to Thank you all at James Engle Custom Homes for building a wonderful new house for us. Regards, Ajay"

Ajay Ghanekar
"Mr. Engle, I apologize for the delay in sending this but I wanted to express our thoughts on our new home. The house is wonderful and we enjoy it more each day. I want to especially commend the people you have working for you. Jerry took over when there was a personnel change in your company. He did a great job in getting everything done (especially difficult since he was not involved from the beginning). He was extremely understanding and helpful. Then came the warranty repairs. Angie has to be the best at this job. She scheduled all of the required work and ensured that the sub-contractors did the repairs as scheduled. Angie followed up each repair and did not stop until the job was completed to our satisfaction. It is difficult to find a customer service person as dedicated as Angie. Bobby was the the on scene person who checked the warranty work. He too was so easy to work with and he ensured that the work was completed satisfactorily. Also, the sub-contractors you used were responsive and friendly. The best complement I could give about your company and people would be that we would recommend James Engle Custom Homes to any home buyer and we would definitely buy another home from you if we were ever in the market again. Thanks again for a wonderful home! Al and Sheryl Canter"

Al and Sheryl Canter
"Thank you Ben! This experience has been awesome! My children are very excited to be in such a wonderful home in an excellent neighborhood. We appreciate all of your hard work and we will be sending lots of customers your way! Thank you!! :-) Mrs. Watts"

Andrea Watts
"We can not thank you enough for everything you did to make our move from one house to another so successful. Your professionalism and attention to detail earned our confidence. But your kindness and fun personalities locked in our excitement! Looking forward to years of friendship and good neighbors!"

Andrew and Jennifer Mulholland
"I've been meaning to thank you for this note! Things are finally starting to settle down a little and I wanted to take a second to thank you, and the entire James Engle Team for making the whole "Building a House" experience such a wonderful one! Throughout this process, we ran into many family, friends and strangers who all had a common sentiment about building a home - "After you do it once, you'll never do it again!" Marcus and I looked puzzled each time we heard someone speak those words. Anytime we dealt with someone from James Engle, they were extremely professional & made us feel as if our home was just as important to them as it was/is to us. On the rare occasion that an unsatisfactory issue arose, there was always someone there to proactively make us aware of the situation & inform us of the steps that were being taken to rectify it before we discovered it ourselves. Each of you made building our home an enjoyable experience and something we will make known to anyone we come in contact with looking to build. We LOVE our home! Even though some of our rooms are still empty and the walls are still bare - it is warm, inviting and comfortable and that is a true testament to the quality of home you are producing. We couldn't be happier and can't wait to show it off to our family and friends! April and Marcus Thank you again for all of your help Ben! Please know that you & Shari are welcome in our home anytime (I'll just make sure she stays downstairs so she can't see the hardwoods in the upstairs hall!)"

April and Marcus Kempton
"Hi Jim, Thanks for the email. We couldn't be more pleased with our new home or your team. We have had an absolute wonderful experience and have told everyone we know about how great it has been (and of course we are trying to convince a few friends to build with you in Prairie Brook!). Just as promised during the initial meetings with you and Ben, your team is definitely committed to customer satisfaction and a quality product. Joel has been absolutely wonderful to work with. The weekly email updates have been so nice to keep us informed as to what is done and what is coming up. He is always quick to either answer the phone or return phone calls, generally within the hour. Each time we have brought something to his attention (always minor), he has been one step ahead of us and already has someone scheduled to fix/change. For example, he knew that we were having our meeting with Brad for networking/security/sound and made it a point to stop by during the meeting as he thought there might be some questions for him and it saved everyone time and was very much appreciated by all. As this was our first build, we really appreciate the way Joel has taken his time to explain each step of the process with us, to lay out all of the various options, and often times has better suggestions for things we wouldn't have otherwise thought of (such as placement of the built-in ironing board). And his knowledge of what is or isn't allowed under code (or by the subdivision) is excellent. We never feel rushed during phone calls or meetings with him and he has been very quick to suggest a meeting if we have a few items to discuss and has been flexible and met us at whatever time/day is most convenient for us. Joel is very organized and it is amazing that he can recall the smallest details about our build, when things are scheduled, and what needs done. He quickly gained our trust and we haven't had a moment's concern that everything would be done, and be done well. And I don't want to speak too soon, but it looks like he just might beat this baby!! I just can't say enough nice things about Joel, you have hired a quality construction manager that is an excellent representative of your company. We have heard frequent comments from relatives, friends, and coworkers about how we must be the only people building right now in this economy and from the activity in the neighborhood, that couldn't be farther from the truth. And we aren't surprised to see that most of those homes are James Engle homes. We have spoke to several different people in Prairie Brook that have built with you and all have glowing things to say, which after finishing the build and living in the house for awhile, speaks volumes about the reputation of your company. We are very excited to be so close to the end of the build, are extremely pleased with our home, and can't wait to move in (even though I think we're going to miss Joel!). Everything has been just as promised, if not better. You should be very proud of your team. Thanks, Ashlee"

Ashlee and Bill Swearingen
"Jim, Thank you for the excellent work that your team did on our basement finish. We could not have asked for a more responsive and easy to work with partner. Our construction manager, Brian, was excellent. He was responsive, calm and pleasant to work with. He took care of any worries we had and managed the project to an oustanding conclusion. He managed the contracting teams so that we did not worry about "strangers" in and out of our home and did it with minimal disruption to our day to day lives. Our ability to enjoy our home during the construction process really exceeded our expectations. We have been so pleased with our home the past 3 1/2 years and now we are thrilled with our basement finish. Your team validated our decision to have James Engle Construction complete this work. We have already recommended your company several times over the last three years and will continue to provide strong, positive endorsements based upon our experience! We have a friend currently considering your company for a build job and have provided a lot of positive feedback based upon our experience with your team. Please extend our heartfelt gratitude to your team for a job well done. We are excited to enjoy our first Christmas break in our new basement! Happy Holidays, Beth Forwalder and Rich Fabac"

Beth Forwalder and Richard Fabac
"JIM, We are extremely satisfied! We have been meaning to write you a letter to that effect, but havn'et gotten to it. All of your people including your sub contractors have gone out of their way on our behalf. It goes without saying that your are the one that made it all happen. Wether it was burying the sump pump line, changing the bedroom doorway width, or the fireplace mandle height, setting the hood back , reducing the size of the granite counter top, allowing us to pick our own home plan, and picking our own stone and other colors, etc. etc. etc. Angie, Bobby, Dave, Trish, Jack, Richard, and all of the rest of your staff have been great to work with. The subcontractors have been great to work with as well. Thanks again Jim! Have a super 2010! Sincerely, Bill and Margaret Hanna"

Bill and Margaret Hanna
"Hi Jim, James Engle Custom Homes has been an excellent builder for our new home. We appreciate everything that you've done for us throughout the process and your approach to home building. You're totally an honorable builder and we would recommend you to anyone building a home. You exceeded our expectations many times. The house looks great and we always look forward to coming home. Thank you very much! Bobby has been great to work with. He's been on top of situations needing attention and an overall nice guy. He has good ideas and is a pro. We really appreciated his quick responses to our calls and e-mails. Thank You!"

Bob and Michelle Houston
"Jim I just wanted to take a moment and tell you what a great experience it has been for Sherri and myself, to be involved in these past two transactions with your company here in Grey Oaks. The level of communication and customer service shown by you, Brian, and Kim has been nothing short of exceptional. In the 20+ years of marketing new homes for Rodrock, we have not worked with many builders that measure up to your company's high standards. Sherri and I both look forward to our next ventures with your wonderful organization! Thanks again for letting us be a part of it. Bob Sloan Windham Realty - Grey Oaks Communities "

Bob Sloan - Windham Realty - Grey Oaks Communities
"Greetings Ben, I wanted to let you know how pleased my wife and I have been with the help Brent has given us, not just during the build, but on through the first couple of months after moving in. Brent noticed that we had an outside leak, and called to get it fixed without needing to get involved. While fixing the leak is what would be expected, it was the fact that he was continuing to look into the house after we had closed that blew me away. This is the second house that I have built (the other one was out of state), and while I like the PM from my last build, I felt that I was bothering him when I needed something. Brent never makes me feel that his helping is an imposition. Hopefully I don't need to build a house again for a while. When I do I will likely build again with Engle, and Brent is a big reason for that. James Engle Homes is lucky to have a man like Brent as a representative. Sincerely, Brett Pinsky"

Brett Pinsky
"Ben, Thanks for the email. The four of us were just talking tonight and are so completely satisfied and happy with our Engle Experience. You guys exceeded expectations again and again. Joel, don't read this part! Joel was amazing. He kept us informed every step of the way and his level of customer service, knowledge and know how were incredible. I really can't say enough good things about him and hey...he put up with me! Thanks Joel, you made the experience fantastic! We do look forward to having the outside items completed as soon as the weather cooperates! Stop by anytime and see our home! Tours to prospective buyers are also welcome of the only Hawthorn III with our elevation at a small donation!!!!!!!! Thanks so much. We appreciate you guys! Brian and Holly Hesse. "

Brian and Holly Hesse
"Thanks for the note. We're enjoying life in the new house although it's a jigsaw puzzle with dozens of boxes. A couple of things as the loose ends are being completed: We've got low-water pressure in one of our bathroom sinks. Called your associates this morning and we got in touch with the plumber, who is coming out this week to fix the issue. The plumbing company praised your company and said you're one of the few home builders who builds a quality home from start to finish, top to bottom, and who "actually stands behind his product." This was not the first time we've heard that comment from a contractor. It was the 5th time. We even heard it from our closing agent. I think this speaks volumes of your company. I've referred you to a colleague of mine. She's looking to build a house in Prairie Brooke. Thanks Again, Brian Torrey"


Brian and Melinda Torrey
"Ben and Brian, first of all Lana and I want to thank you personally for everything from start to finish. Having been a custom builder years ago and watching JECH grow over the years made the decision worth it for us to select JECH to build our house. The attention to detail, quality and craftsmanship with the co-construct application you utilize made the building experience stressless and worth it. We were also impressed when mistakes were made JECH already was aware and working on getting it fixed. We are so glad we selected JECH to build our customer home and we'll make sure all our friends and family know JECH should build their next home. Please let James know we are truly amazed with the company, staff and contractors because everyone was so professional and courteous. Great job JECH!
Thanks, Dave & Lana W. "

Dave & Lana W.
"Brian – Thank you for the note. Your "customer service" was exceptional and the entire process was better than we could have expected. We felt like you cared about the quality of product you build and wanted to make our new home perfect…..and it's close (the unpacking mess we are dealing with ). Jim Engle – In addition to Brian being awesome, EVERY person we interacted with is responsive and customer oriented. You truly hire great people. You have built a culture in your company you should be proud of. We have talked to several of our new neighbors who are still building and explained the JECH process and they are shocked by how open, customer focused and how readily information is shared. Thank you and your team for making this experience pleasant.(Kim, Ben, Erin) We plan to sing your praises to anyone we know who is looking to build. Brian Mantel"

Brian Mantel
"We wanted to thank you for all of your hard work and time in building our home. We had heard horror stories about building, but that was not the case with your company. Because of you and Dennis the process was enjoyable and free from stress. Our home is beautiful and well built. Dennis and Carl did a wonderful job of listening to our needs and following through. Their customer service skills are unmatched. Thank you for giving us the home of our dreams. Good luck in your future endeavors."

Chad and Whitney Morehead
"Dave - Thanks for the reminder on the HVAC equipment. I also just wanted to say thank you for all of your help throughout our transition to our new home. Everything you have done from showing us the ins and outs of the house to suggestions and attention to detail has far surpassed our expectations. We just wanted to take a minute and thank everyone at JECH as well. Everyone who works for the company as well as suppliers have been fantastic to work with. I know buying a new house can be a little overwhelming but everyone we have worked with has truly made this such an enjoyable experience. This just reassured us that we made the right decision is buying our Engle home. Thanks again Dave, Chris and Blair Hauser"

Chris and Blair Hauser
"It has been a wonderful experience for us from start to finish and we are always eager to tell our friends about why we think James Engle builders are like no other... the absolute best! Joel has been fantastic. He is very easy to work with and understands what needs to be done to keep things on track and still satisfy picky customers (us). He takes a lot of pride in his work and the company and it shows through in every interaction. He is exactly the kind of guy you want as your construction manager and we appreciate what he has done Chris and Dave Hoffman"

Chris and Dave Hoffman
"You know, I let this slip to the end of our email list, I'm sorry. I want you to know that we absolutely love the house. It is one of those things where after our last experience building a house, anything was going to be better but with that being said, the experience has been way above our expectations. I know I have several other people looking into your houses and they ask me literally every month if I have had any problems. Of course I haven't had any big problems and those little ones I have had, you guys have handled so quickly and professionally that I tend to forget that I had a problem at all. So to sum it all up, thanks for everything and if you want a referral we would be happy to provide one. Jorie is far better at writing than I am so she would have to write it but we have never been happier. Thanks for everything, Chris Franklin"

Chris and Jorie Franklin
"Ben and Jim– I've been meaning to send you an email, but with moving in every day has been a blur. Thank you so much for everything you did for us. From the first time we met you, we knew you and James Engle Construction were someone we wanted to work with, and more importantly, could trust. We truly felt like you were our partner throughout the process of selling our house and building the new one. I know it wasn't always easy, but we appreciated your input and willingness to make things right. The house is great and we've been telling everyone about what a great job you and Dave did. In fact, I have a friend/co-worker that has been looking at an Engle home in Prairie Brooke. I told her that she and her husband should (at the very least) meet with you about it. Thanks You, Christa and Mark Spencer"

Christa and Mark Spencer
"Ben, I wanted to reach out and thank you for all of your support, patience, work and information over the last year. I can't imagine going through the build and loan process without you at the helm. You were a consummate professional with a personal touch. From our initial visit I found you easy to work with, straight forward and willing to discuss options openly. … You have earned our business for a lifetime, though we hope to not be moving anytime soon. Christine and Jeremy Schafer"

Christine and Jeremy Schafer
"In the beginning, during the conceptualization, Jim was open to anything. We modified the floor plan and he was open to our ideas....Communication was really good...Jim came out personally to make sure we were taken care of....Dennis, very responsive; Trish, very helpful and timely; Jim, extremely easy to work with and had good ideas."

Christopher and Jill Connard
"When we were in the building process it couldn't go fast enough, but it was so nice to have peace of mind that you all would take care of anything that needed to be done. Thank you for that. We are so lucky to have had Tammy introduce us to such a great team to build our home! We are thrilled (and exhausted) after moving in for the last two days. We are SO excited to be in the house and are already in love with every part of it! We LOVE the house and are anxious to turn it into our home. You and your team have been phenomenal throughout the entire 7 months we have worked with you. Thanks again! Courtney and David Shaw"

Courtney and David Shaw
"Courtney and I wanted to say Thank You to your whole team at JECH. We couldn't be happier, your whole team was great during the build process. We had other builders to choose from but word of mouth and the quality from the homes JECH finishes was all it took. We are glad we chose the right builder and you will hear nothing but great things from the Anastasio's about how JECH operates and treats the homeowners during the build process. We had the most interaction with Brett and he is a great asset to your company and he was fun to work with which helped a lot and he also came through on anything and everything that would come up. We look forward to seeing your success in the future and keep up the good work! Thanks, Courtney and Tony"

Courtney and Tony Anastasio
"Dear Ben, We closed on our new home today and we are in awe of how beautiful it turned out. It has truly exceeded our expectations! We appreciate you making this process enjoyable and easy. Our family situation is unique with having a child with special needs and we want to thank you for being patient and understanding throughout the process of making our new home compatible and safe for our daughter. From the very beginning, your team researched with us, brain-stormed with us and most of all, was very compassionate. Brenda, Kim, Dave, Brent, Steve at Shamrock, and Shannon at Total Design (just to name a few) went above and beyond when it came to designing special gates, cabinets, window treatments, etc., to ensure our home will be safe and comfortable for our family. We look forward to many years in our JECH and would refer you all to anyone. We can't thank you enough! Sincerely, Curtis & Natalie Kempton"

Curtis & Natalie Kempton
"Jim, Thanks for the email. I'll have to say that this has been nothing but easy. The venders are very kind and patient and knowledgable. I have also enjoyed working with Bobby and Ben. We have had the opportunity of meeting some of the crew members from rough-in, hvac, plumbing and electric and they have all treated us kindly. This has been a good decision for us so far, so keep up the good work. Thanks again, Curtis and Betsy"

Curtis and Betsy Smith
"A big thank you for helping Wendy and I build our dream home. Gregg has been over the top exceptional and I have worked with well over 100 supers in my 17+ years. This build is truly the one "bucket list" item that I thought would never happen. A few of you may know that I overcame a two year battle with esophageal cancer in 2011/2012. After traveling 31 days with 9 second opinions and hiring a team of medical research assistants, and an expected survival rate of less than 12%, here I am building a Stoneybrook V (with Earnshaw tweaks). I also chose to "opt out" of chemo and radiation which created a catalyst for divorce, but opened a door for a much happier future with Wynn and our new large family of 6. I was lucky enough to have sold many KU Med residents their homes and also their larger homes after they came back from fellowships (one set was the Ursick family) that you built for in Willshire Farms. So I was able to text all 9 clients with questions about medical jargon. So if you know anyone struggling with any of the hundreds of cancers..... please send them my "cancer help" site at www.MeVsCancer.com and let them know I am ready to help. Best, Damon Earnshaw"

Damon Earnshaw
"Jim -- Hello! Hope this finds you doing well. Enjoyed seeing the "early days" photos on Facebook. JECH has certainly come a long way! ( : Wanted to take a few minutes to express our gratitude for the hard work exhibited by your team, and your subcontractors, as pertaining to our 11-month walk through. We had the team in our home today, making a handful of minor repairs, and again (as during the six-month review), everyone was friendly, professional and easy to work with. We very much appreciate JECH's committment to its customers and we feel lucky to be among them. We especially want to thank Mark (Vanbebber) for all of his time, information and assistance. Mark has been a real pleasure to work with. He clearly works around the clock to make sure homeowners' needs (and wants) are met. He is knowledgeable, professional, dedicated and kind -- you've found a real gem and we are eternally appreciative of his commitment to our home (and to our satisfaction). When it comes time for your annual employee reviews, please keep Mark's great work (and work ethic) in mind. We're certainly not telling you how to run your business -- you've got that well under control -- only highlighting Mark's excellent service. Again, our most sincere thanks to you and all who comprise the JECH team! Our best wishes to you as 2012 continues. From the looks of things, it is going to be another busy and successful year for JECH -- congratulations! Best regards, Dan & Stephanie Cox"

Dan & Stephanie Cox
"Our sincere thanks for your overwhelming generosity and customer service! We can't say enough good things about you and the rest of the crew at JECH. What a great group of people. You should start a business-development/internship program (in all of your spare time, lol) -- people could learn a great deal about running a business, customer service, etc. from you and your approach. Thanks again for your generosity and kindness. If we can ever repay the favor in another way, just let us know. Sincerely, Dan and Stephanie"

Dan and Stephanie Cox
"Jim, Thanks for reaching out to us. I would like to tell you that things are going very well. Dave and Ben have been great to work with and are very timely in their communication. I have purchased eight new homes and this has been the best experience yet. You have a great team! James, not too long ago you asked me how my build was going. I said very well. I feel compelled to send you another note to tell you about my experience. As I said before, I have built 8 homes in 4 different states with 8 different builders in 14 years. I am sure you realize the quality of the homes you build and the character of the team you employ but it is always nice to hear about it. Ben Tarwater and Dave Parks have been the two best individuals I have encountered as a homeowner in this business of building homes. They are quick to respond, quick to take action and are very empathetic even when small conflicts arise. They work hard to provide a quality product and experience. I would recommend your company to anyone looking to build or purchase a home, not because of the home itself, but because of the experience. I run a large business for Target with over 11,000 team members in my organization and I am sure you would agree . . . it's nice to hear when they are doing a good job! Thanks for taking time out of your day to read this. Thanks again, Dave and Amy Carroll"

Dave and Amy Carroll
"Having such first-rate design talent sets Engle houses apart from all the other builders. Sarah's work is consistently top-notch. Her designs are tasteful, well-proportioned and nicely detailed."

Developer
"Thank you for everything, Kevin! B and I have truly enjoyed working with you. The building process has been very smooth and we appreciate how you have always quickly responded to our questions and guided us along the way. The entire JECH team is top notch, and we will recommend your company to anyone we meet who is interested in building for many years to come. The success and accolades your company continues to receive are the result of hard work, superb customer service, and unsurpassed attention to details. Please also know that the vendors we have worked with have been wonderful. They were all very knowledgeable and made the selection process easy. I also have to share with you that both sets of our parents built homes as young couples and have been impressed with how smoothly our build process has gone these past few months. :-) The house is absolutely beautiful and we are beyond excited to move into our dream house!! Take care of yourself and we look forward to seeing you around the neighborhood! ES and BS"

ES and BS, Happy New Home Owners!
"Ben: Perfect. One last point. Gregg and your staff have been really great to work with. No matter what the issue, I feel it was never us working against each other. I always felt your team understood our concerns and helped to address in a fair manner. Gregg was amazing. Really took care of our house (and dog J ) like his own. I would recommend your team to anyone, so if you need a reference let me know. JC Agreed. Gregg was absolutely wonderful to work with. I honestly can't count the number of times John and I said that to each other over the course of the finish. You are lucky to have him on your team. We couldn't be happier with the end result and wouldn't hesitate to share our positive experience! Thanks to all. VC Freundliche Grüße / Best regards, John and Valerie Caldwell"

John and Valerie Caldwell
"We are so thrilled with the house! Couldn't ask for a better experience. To say you all have this down is an understatement. The different trades have done a fantastic job and we really appreciate their hard work. You have put such great people in place and it shows in the final product. Thank you, thank you, thank you!!!! Kate D"

Kate D.
"Dick and I wanted to let you all know how excited we are to move into our new villa. It was a pleasure to work with all of you. From Kandi in the beginning, who patiently waited for us to look for months while we made our decision, to both of you, helping us through the process of pricing and selections. Your reps were also wonderful to work with and always made time for us. However we can't even put into words how appreciative we are to Gregg for all the work and time he gave us. His attention to detail is amazing. He always addressed any concerns we had immediately. We were kept updated constantly and he was always accessible. This is the third home Dick and I have built and by far the best experience we have ever had."

Paula & Dick Barber
"Ben, Michelle and I want to express our gratitude for your role in helping us build our dream home. Our house turned out just like you said it would with no surprises. Your honest, straight forward approach made it easy for us to feel comfortable that you would deliver on your vision. Gregg is a great person, very kind, caring and cared, dedicated to keeping the build personal to our desires. He was very good at keeping us aware of cost before decision were made. Please feel free to use our note to Gregg on the website. We could not be happier with our experience, and our new home. Warm regards, Randy and Michelle Eaton"

Randy and Michelle Eaton
"Hi Ben - Thanks for all the good information. The experience we had building our home with JECH has been nothing short of amazing, so I am compelled to take a few minutes to share some of my thoughts on our experience. Working with Rachael Durant at the beginning convinced us that JECH was the only choice to build our new home. Rachael was always so prompt and happy to answer even the smallest question I had...I swear she must never stop working! Working with the vendors making our selections proved to be a very easy and smooth process. Making the amount of decisions that come with a new home could have easily been overwhelming but each and every vendor made the experience a blast and helped us pull everything together making our new home look AMAZING!! Last but certainly not least, I want to let everyone know how incredible working with our construction manager Gregg Rizzotto has been. Since day one, Gregg has been in constant communication with me every step of the way. Gregg seemed to truly care about our new home like it was his own....he never once made it seem like this was just a job for him. Gregg also took every question I asked seriously and would quickly address each and every concern....all million of them :). Gregg's attention to details was a blessing and made us at ease watching each step of the process. We honestly could not have asked for a nicer person to grow to know over the past 6 months! We will have many amazing memories in our new home and it all started with our decision to choose JECH for our home building journey! If the time comes for us to build again we will without a doubt pick the fabulous team at JECH. Thanks Again!!"

Stacy and David Stephens
"Dear James Engle Custom Homes, My husband and I wanted to take a moment to thank you for all you have done to build us our beautiful home. We knew that starting the home building process would be a long process full of ups and downs, however everything went so much smoother than we could have ever imagined. You do in fact have a great company full of wonderful people, the sub contractors and all of the individuals at the meetings along the way, to the workers who diligently constructed our home, and most especially Gregg. I can't give Gregg enough praise or thank him enough for all he did. He repeatedly went above and beyond, always in constant communication, and he really knew his stuff! He was patient when we would point out aspects that needed to be changed, even if they were already on his radar. He always listened to our concerns and made us feel rest assured that everything was in good hands. The most telling situation was after we already closed on the house. He saw a factory direct truck outside our home to deliver our washer and noticed no one was home (late morning on a weekday) and we were running late. Without any obligation to help he called us to see if he could lend a hand by letting them in and supervising the installation. He even continues to contact us asking if everything is moved in and checks the lawn to ensure its roots are taking hold. Above all we appreciate his kindness and true excitement for us during this major life event. During the building process Gregg became part of our family and we talked nearly every day. We wanted to thank both Gregg and the whole James Engle family for their help. We couldn't be more thrilled to call this our first home and to start our family in! Sincerely, The Petersons"

The Petersons
"After our first year in our second James Engle Home, we just wanted to reach out and say thanks! We really enjoy working with James Engle's staff and have always had great experiences on both of our homes. Peyt has taken care of us twice now in the last seven years, and he's the best. Barbie and others are always very responsive to questions/inquiries. It's a busy and stressful time, so we wanted to make sure you knew that we appreciate the folks at James Engle. We're hoping to refer two friends and my wife's brother, who will all be in the market for new homes in 2021. Thanks again!"


R and M T.
We are a week from closing in the Timber Rock Community and our experience has been nothing short of incredible. When measuring a builder I focus on how well they manage their subcontractors. The Engle team has been experts at communicating to us and the contracters on each of our very specific requests and dealt with errors expeditiously. This is our 5th home purchase and l am blown away at the level of extra care given compared to previous "normal/not bad" experiences; Here are just a few examples...

- Given weekly written updates with details on timelines, costs, and pictures
- Used CoConstruct; a phenomenal online tool allowing us to truly customize every aspect of the home
- Worked with venders to change fence formatting, entry heights, special technical requests
- Amazing response time in all departments
- Great documentation as subs completed work
- Always available for walkthroughs

A special thanks to our construction manager Gregg who has dealt with some very demanding requests. As a military member married to an architect firm manager, you can only imagine the level of expectation we have in a home builder. Rarely was I able to identify an issue Gregg did not already have a plan to fix. I would encourage others to compare James Engle Homes to the competition and notice the details. They will meticulously inspect subs work creating far fewer nails popping out of drywall, misaligned walls/tiles/paint jobs, and many other issues we played clean up with when dealing with other builders. The Engle team has outdone themselves and We'd be honored to build with them again.



Timber Rock Trails Client
We are so incredibly pleased with our LL finish. Thank you for taking it on. From start to finish, it has been a smooth, easy process. It looks lovely and is so incredibly cozy, well-lit and warm - better than any basement finish we could have imagined. We feel like we won the lottery when you agreed to take the job. Your work, work ethic, attention to detail and professionalism are unparalleled. ALL your trades teams were fantastic.

We had lots of ideas and questions along the way. Thanks for listening and considering everything with care and patience. You were always quick to get back to us with the information we needed to make timely decisions and keep project moving. Each and every day a box was ticked off and the project was propelled forward. Perfect score on the final inspection and perfect score from us ??.

Thanks again, Kim, for working us in and launching the project. CoConstruct was a nice tool this time around.

JECH, we are proud homeowners. Thank you for our LL finish. It is phenomenal.

Laura Dinneen
Ben,

Today we close on our beautiful James Engle home in The Willows. We wanted to say thank you and tell you what an amazing experience it has been working with your team. From our very first meeting with Barbie up until our NHO/final walkthrough your team has continued to exceed our expectations.

We especially want to recognize Brian Standley. Building a home during these times definitely brought some challenges and unforeseen circumstances. Brian was always there to provide great communication and do whatever was in his control to keep things on track. His many years of experience was invaluable and we counted on his recommendations for many decisions we made when it came to building our new home.

Every step of this journey we were reaffirmed that we made the right choice to build with James Engle. Thanks for all you and your team do! We can't wait to enjoy many years in our beautiful new home!

Don and Nicole Schmidt

Nicole and Don Schmidt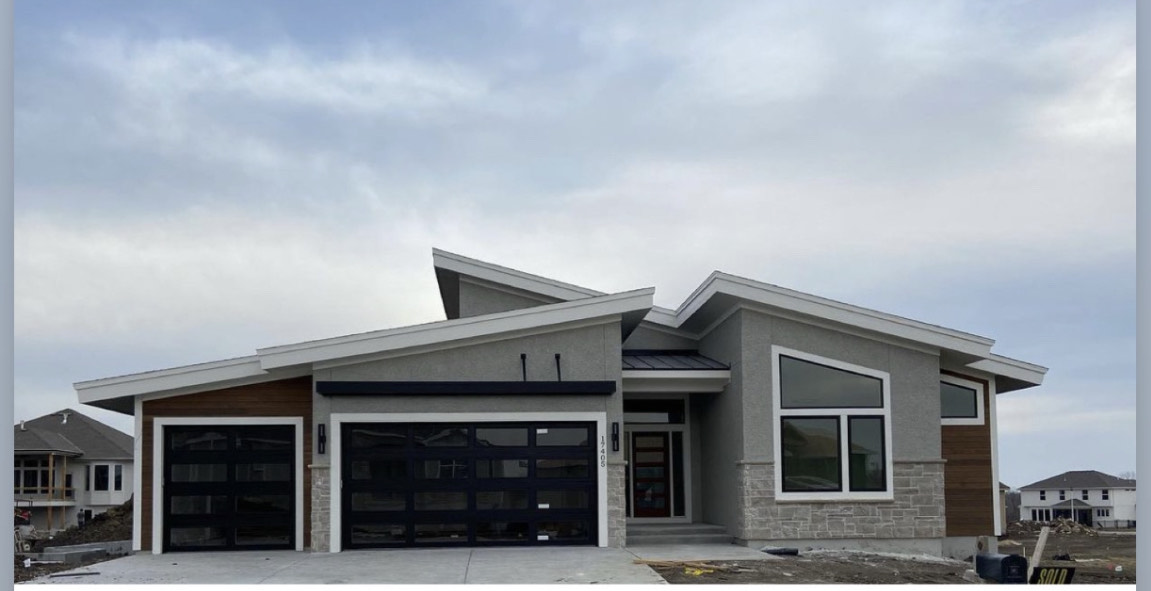 And just a note from me too…. I love this house, Ben.
We wouldn't have our dream home if it wasn't for you and your team.

Dave was incredible, we couldn't have asked for a better project / construction manager and communicator. He is one of the most calm and efficient project managers that I have had the pleasure of meeting.

Erin and Lindsay were on top of everything and did a fantastic job communicating in co-construct. You, your team, AND your vendors are all top notch and we are so grateful that we to got the opportunity to work with you all!

We will be spreading our praise for James Engle for years to come.

Lauren and Adam Damadzic

Lauren and Adam Damadzic
Hey Ben,



I know that it's been crazy times over the past few years with building houses – and more challenges likely ahead. With everything changing, prices, materials, etc. – we truly appreciate how the JECH team has managed the build of our new home. You were fair and honest through everything which can't be said for other builders. We appreciate your input upfront, working with the vendors and Dave's management of the build. He has been great throughout and extremely helpful. We're not in the house just yet, but are very much looking forward to closing next Thursday. Please extend our thanks to the larger team and know that we appreciate everything that was done along the way to get us into our beautiful new home.



Thanks,

Brandon and Emily

Emily and Brandon McCormick